Where do our kids get all of this energy of theirs?!
Maybe it's something in the Dole Whip, or maybe it's in the simple joy of being able to run around Disney World without wondering how in the world they're going to pay for this vacation, but if we're being honest, kids are generally hyperactive nutballs and occasionally us parents need to take whatever steps are necessary to bring it down a notch or ten.
In a land where everything is magical and laced with sugar and requires a 45-minute wait, sometimes it's hard to find attractions with just the right level of chill that your wild and crazy kids will accept and your own sanity will thank you kindly for, but lucky for you, I've put together just such a list and I'm going to share it with you here now because I've been that parent with the bloodshot eyes who just needs a few minutes, too!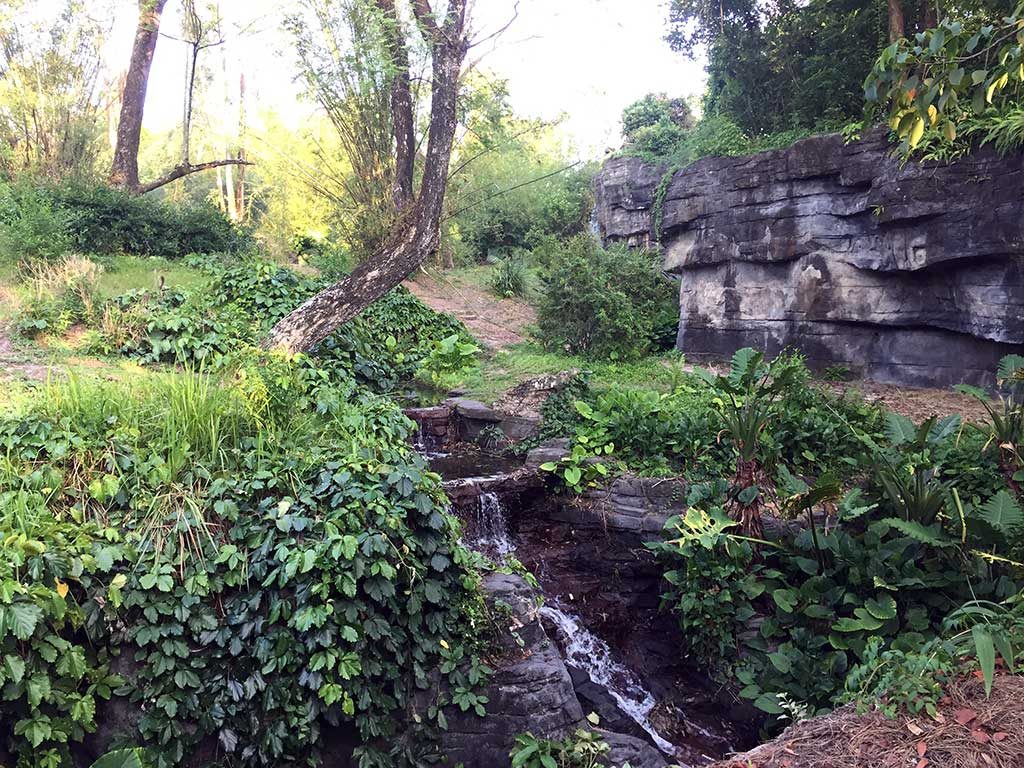 5. Gorilla Falls Exploration Trail (Disney's Animal Kingdom)
Kids love it because hippos and gorillas are awesome, parents love it because there are no lines to wait in!
Enjoy a leisurely stroll through this mostly shaded trail filled with sometimes tigers and sometimes hippos and sometimes gorillas, too. There's only so far for the kids to run off because Disney is pretty good at keeping them from falling into the wild animal enclosures, and they may even learn something along the way, too. Take that, Pandora!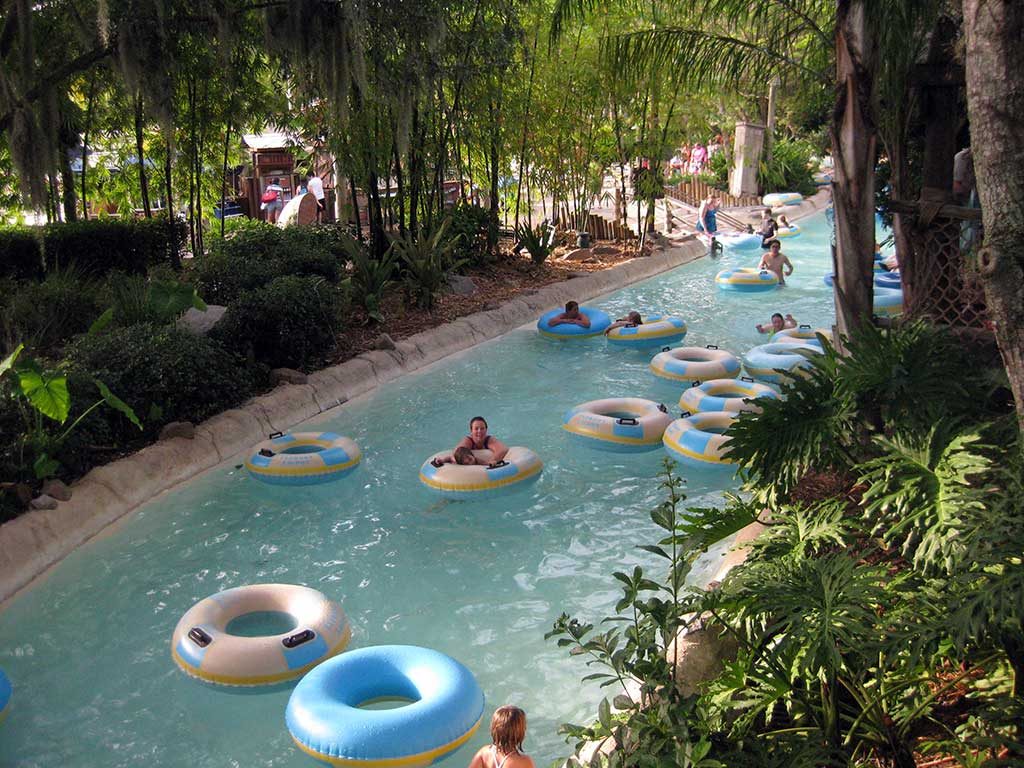 4. Castaway Creek (Disney's Typhoon Lagoon)
This nearly half-mile lazy river running the entire perimeter of the park is the perfect alternative to walking from one place to another using your feet! The refreshing, cool waters make you almost forget that it's 95 degrees in the shade outside, and if you throw all of the kiddos in life jackets and just tether 'em together, you should be able to tow them behind your tube like a troop of water skiers…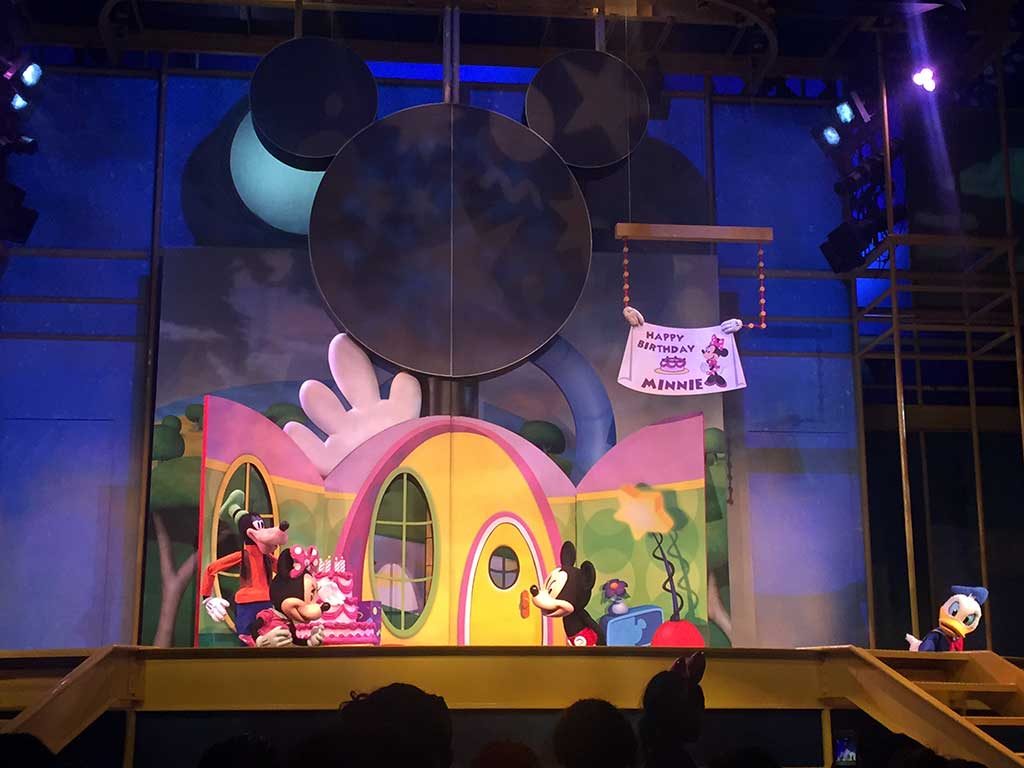 3. Disney Junior – Live on Stage! (Disney's Hollywood Studios)
Blow your kids' minds by treating them to a live version of their favorite Disney Junior shows that you listen to incessantly back at home! The theater is air conditioned, you get to sit down (albeit on the floor), and it's pretty much guaranteed that your son or daughter will be singing your praises at school when they brag about the time when they got to see Toodles … in real life!
Did I mention that it's air conditioned, and you get to sit down???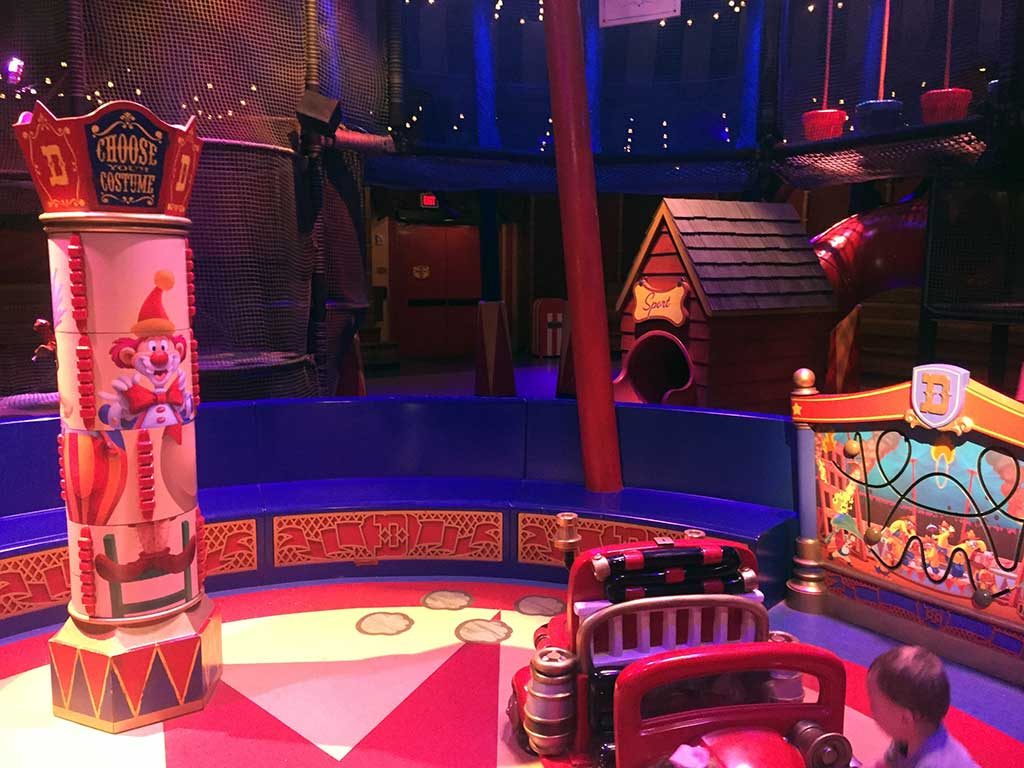 2. Dumbo the Flying Elephant Play Area (Magic Kingdom)
This is honestly where I currently spend 90% of my time at the Magic Kingdom because my kids watch Dumbo seventeen times a day and we're expected to ride it no less than that on any given visit to the park. The nice thing is that in addition to air conditioning and plenty of seating (although if you're like me, you'll spend your time on your feet supervising your children while they play!), this is a great play area for your kids to wear themselves the heck out before it's time for them to pass out in their strollers for naptime or bedtime…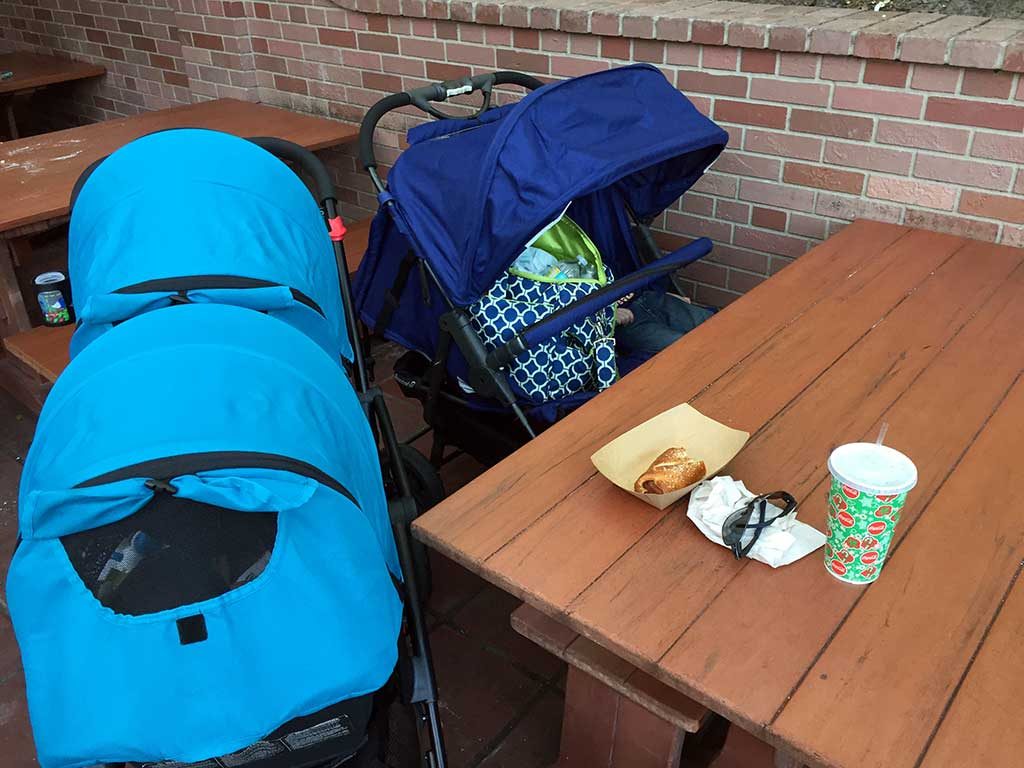 1. Naptime! (ANYWHERE)
How sweet it is, to look down into your stroller and see your adorable, little rascals completely exhausted and unconscious from a busy, sweaty day of theme parking at Walt Disney World! Let's be honest – you earned this break just as much as they did, so whether you take the opportunity to do some rider swapping on your favorite big-person attractions or just opt to find a spot in the shade to chill with a snack and a nice adult beverage, enjoy this slumbering time while you can, for soon they'll be up again and full of energy, ready and rearing for that eighteenth ride on Dumbo that you were hoping they might forget about!